Medical Services at Mississippi Baptist Medical Center
Emergency Department
Mississippi Baptist Medical Center provides emergency services 24 hours a day with comprehensive acute care and critical care services to patients of all ages, from non-emergent issues to life-threatening conditions.
Our emergency department has 43 rooms, including 35 acute care rooms and 8 Express Care rooms, and a staff of physicians trained in emergency medicine. Respiratory therapy, laboratory, radiology, surgery and other invasive and non-invasive services are also immediately available to patients. Medical and surgical beds as well as an adult surgical intensive care unit, advanced intensive care unit and obstetrical units are also directly available.
Learn more about emergency care at Baptist
Cardiovascular Services at Baptist Heart
Baptist Heart integrates cardiology clinics and hospital care into a single, convenient service for heart and vascular care patients. Baptist Heart provides a wide range of services, technology, and expertise to keep our patients' hearts and blood vessels healthy including preventive care and maintenance, diagnostic tests, to outpatient and inpatient surgical procedures, and rehabilitation to get patients back on their feet.
Screening Program
At Baptist Heart, we know that early detection is the best protection against heart disease. We offer a variety of heart and vascular screenings to help you uncover potential health risks before they become serious. With two convenient locations in Jackson and Madison, our team is able to provide multiple comprehensive heart screenings – including Heart Basic, Heart Plus, Heart Premium and Vascular Screening – close to home and at a fraction of the price. For more details on all of our screenings, visit baptistheart.org/screenings, or call 601-948-6262 to schedule an appointment today.
The American College of Cardiology awarded Mississippi Baptist Medical Center's Chest Pain Center accreditation in the Chest Pain ̶ MI Registry for its demonstrated expertise and commitment to treating patients with chest pain. The accreditation is based on rigorous onsite evaluation of the staff's ability to evaluate, diagnose and treat patients who may be experiencing a heart attack.
Learn more about Baptist's heart services
Pediatric Services
Mississippi Baptist Medical Center offers world-class pediatric care with newly-expanded services for children from birth to 18 years of age. Our board-certified pediatricians and highly trained, experienced staff specialize in caring for and addressing the unique needs of our youngest patients. Learn more about our services, and get to know our pediatric specialists personally through our video introduction series.
Learn more about our pediatric services
Cancer Services
Since 1946, when Mississippi Baptist Hospital purchased a "deep therapy" X-ray machine for radiation treatment, Baptist has been a leader in cancer treatment and services throughout the Magnolia State.
Today, Baptist Cancer Center, on the campus of Mississippi Baptist Medical Center, treats more cancer patients than any hospital in Mississippi. Baptist Cancer Center has the full range of the most advanced technology in preventive, diagnostic, treatment, support and follow-up care in one convenient location, and a staff of physicians and highly-trained nurses with years of experience in caring for cancer patients and their families.
At the Baptist Cancer Center, patients have convenient and seamless access to all diagnostic, interventional and support services during every stage of treatment. We're connected to the hospital's radiation oncology department, hospital room floors, and the Colonnades Medical Office Building. Designated parking for the Baptist Cancer Center is available near the front entrance.
Screening Program (Lung Select)
Lung Select is a low-dose CT scan which detects abnormalities that may be too small to be seen on a routine X-ray. It is recommended for people ages 55-77 who are smokers or people with a significant smoking history who have quit within the past 15 years. Medicare or private insurance may cover the cost of this screening with certain criteria. This screening is offered Monday through Friday by appointment at MBMC. Click here, or call 601-948-6262 for more information.
Learn more about cancer care at Baptist
Maternity and Childbirth
Whether you are expecting your first baby or are adding to your growing family, The Birthplace at Mississippi Baptist Medical Center is here to help you have the smoothest pregnancy and delivery possible.
The board-certified OB/GYNs on staff at The Birthplace will manage your health, and the health of your baby, during your pregnancy and throughout labor and delivery. For mothers expecting more than one baby or having a baby after age 35, we have on staff maternal-fetal specialists, physicians who provide specialized care for mothers and babies who may be at higher risk for complications and require a different pattern of monitoring throughout pregnancy.
When the big day comes, The Birthplace provides comfort and convenience with labor, delivery and recovery all in the same private room. Should the need arise, C-section delivery rooms are immediately accessible directly from the labor/delivery/recovery rooms.
After your baby's birth, you'll transition to our beautiful mother/baby unit to relax, recover and get to know the newest member of your family. Thoughtfully appointed with amenities such as flat screen TVs, full-size sleeper sofas, and small refrigerators, your private room also includes a spa-inspired bathroom with wall-mounted hair dryer and hand-held shower.
Learn more about maternity and childbirth services at Mississippi Baptist Medical Center
Find Maternity Classes at Mississippi Baptist Medical Center
Baby-Friendly Designation
Mississippi Baptist has received the designation of being a Baby Friendly® hospital. This prestigious international award recognizes hospitals and birthing centers that support breastfeeding. We offer all mothers information on the benefits of breastfeeding and provide the resources to build the confidence and skills to successfully initiate and continue to breastfeed their babies.
The honor was bestowed by Baby-Friendly USA, Inc., the U.S. authority for the implementation of the Baby-Friendly Hospital Initiative (BFHI), a global program sponsored by the World Health Organization (WHO) and the United Nations Children's Fund (UNICEF). The criteria for the designation is based on Ten Steps to Successful Breastfeeding and are designed to set the standards for the best possible breastfeeding support for mother and infant in the maternity setting, ensuring high-quality care in this critical area of mother/baby care.
The Baby-Friendly designation is for a period of five years. Each year, Mississippi Baptist will report statistics related to the Ten Steps to Successful Breastfeeding to achieve re-designation.
Center for Breast Health
Undergoing testing for conditions as serious as breast cancer can be overwhelming. The Center for Breast Health located inside Baptist for Women knows that, so we offer comprehensive, compassionate care with an all-female staff who are specialists in breast care within a private, more personal and comfortable setting. Plus, Baptist has eliminated the anxiety of waiting for results. With an on-site, dedicated radiologist, you receive your results before you leave.
Accredited by the American College of Radiology and the Food and Drug Administration, the Center for Breast Health services include:
Mammograms performed by a registered radiological technologist with certification in advanced mammography
Interpretation by a board-certified radiologist
Screening and diagnostic mammography
Low-cost screening mammogram program
Stereotactic breast biopsy
Lymphedema treatment program
Mammosite™ radiation therapy
Genetic testing and education
Breast self-exam instruction by a registered nurse
Breast health navigator consultation
Guidance on follow-up services
Baptist's Mobile Mammography
Baptist's mobile mammography unit services communities surrounding Baptist's hospitals in Carthage, Kosciusko and Yazoo on weekdays. The mobile unit provides 3D (breast tomosynthesis) screening mammograms.
A number of studies have found that 3D mammograms find more cancers than traditional 2D mammograms and also reduce the number of false positives. For more information, please call 601-973-3180.
The Center for Breast Health
(Located on the ground floor of Baptist for Women at Mississippi Baptist Medical Center)
1225 North State Street
Jackson, MS 39202
Hours are Monday - Friday, 8:00 a.m.-4:30 p.m. For more information or to schedule an appointment, please call 601-973-3180.
(Previous mammogram images must be on file at the time of your visit.)
Learn more about breast health services at Baptist
Gastroenterology
The Richard M. Nowell Endoscopy Center is an advanced laboratory that performs a wide range of diagnostic and therapeutic procedures for digestive disorders. Some of these conditions include gastroesophageal reflux disease (GERD), colon cancer, inflammatory bowel disease (Crohn's and ulcerative colitis), ulcer disease and jaundice. A physician's order is required for endoscopy appointments.
Endoscopic procedures include:
Upper and lower GI endoscopy
Enteroscopy
Flexible sigmoidoscopy
Diagnostic endoscopic ultrasound (EUS)
Endoscopic retrograde cholangiopancreatography (ERCP)
Esophageal banding
Endoscopic mucosal resection (EMR)
The HALO 360 Ablation Therapy System to treat Barrett's Esophagus (BE)
Learn more about gastroenterology services at Baptist
Long Term Acute Care
Provided by Select Specialty Hospital-Belhaven
Select Specialty Hospital–Belhaven is a long-term acute care facility on the fifth floor of Mississippi Baptist Medical Center. As a hospital within a hospital, SSH-Belhaven cares for patients with medically complex conditions who require a longer hospital stay.
For more information about SSH-Belhaven, please visit their website.
Neuroscience Services
Baptist is one of the leading hospitals in North America for the number of neurosurgical procedures performed. Our board-certified neurologists and neurosurgeons are on duty 24 hours a day at MBMC. Our physicians focus on the medical management of neurological disorders including stroke, Alzheimer's disease and other types of dementia, pain management and services for sleep disorders. If neurological surgery is required, Baptist frequently uses Baptist-affiliated neurosurgeons in multi-specialty programs attended by the most respected specialists from around the country and the world.
Baptist offers services for neurological and neurosurgical patients with a range of diagnoses, including:
Stroke
Brain tumors
Epilepsy, seizure disorders
Hydrocephalus
Multiple sclerosis
Neuromuscular diseases
Alzheimer's disease and dementia
Parkinson's disease
Mississippi Baptist Medical Center has received Disease-Specific Advanced Certification in stroke from the Joint Commission and is recognized as a Primary Stroke Center.
Surgical Interventions
Neurological surgery is offered for a range of diagnoses related to the brain and spine:
Spine

Laminectomy
Fusion
Kyphoplasty/Vertebroplasty
Complex spine surgery
Myelography
Peripheral Nerve

Carpal Tunnel
Ulnar neuropathy
To view a list of clinic locations, visit BaptistMedicalClinic.org.
Learn more about neurological services at Baptist
Orthopedic Services
MBMC's award-winning orthopedic program includes specialty care for joint replacement, treatment for bone fractures and other musculoskeletal conditions. Each year, physicians at MBMC perform more than 1,700 joint replacement surgeries, and HealthGrades ranked MBMC among the Best 100 Hospitals in the Nation for Orthopedic Surgery and Joint Replacement. Additionally, MBMC is the first hospital in Mississippi to be named a Blue Distinction® Center for Knee and Hip Replacement, a national designation awarded by BlueCross BlueShield to hospitals demonstrating expertise in delivering quality health care in areas of specialized services. MBMC is one of a select number of hospitals nationwide to be granted this designation.
Our orthopedic services include:
Hip arthroscopy
Joint replacement
Knee replacement (total and partial)
Total hip replacement
Hip resurfacing
Anterior hip replacement
Total shoulder replacement
Reverse shoulder replacement
Joint Replacement
If you suffer from debilitating pain in your hip, knee, shoulder or other joint, you know how much it can limit your motion and activities of daily living. You may have pain that interrupts your sleep. When non-surgical treatments no longer offer pain relief, you may begin to consider having a joint replacement.
Each year, physicians at MBMC perform more than 1,700 joint replacement surgeries. Each day, we send people home with new joints who look forward to returning to functional independence and an improvement in their quality of life.
With the Joint Replacement program, patient education and support begins at the time the surgery is scheduled, and continues through the hospital stay and the recovery process at home. MBMC offers a joint replacement class for you and one family member or coach. The more you know about surgery before you come to the hospital, the easier the recovery should be. Staff from each department involved in your care will be available for questions and answers. Once your surgery has been scheduled, click here to register for the joint replacement class.
Sign up for Joint Replacement Classes at MBMC
MBMC's Joint Replacement program focuses on pain management, recovery and an early return to normal activities. At MBMC, recovery after surgery begins right away with group inpatient rehab, held on the joint replacement unit. Therapists get patients up and moving as soon as possible to promote healing as blood flow to the affected joint is increased, and to restore movement.
After discharge from the hospital, recovery will continue under the guidance of therapists in the Outpatient Physical Therapy program. MBMC has locations for outpatient therapy throughout the Jackson metro area, so you can get care in a facility that is most convenient to you.
Learn more about orthopedic services at Baptist
Physical, Occupational, Speech Therapy
Physical Therapy
MBMC's physical therapy department provides both inpatient and outpatient services throughout central Mississippi in facilities located in Jackson, Byram, Clinton, Flowood and Madison. Treatment is targeted to the individual to achieve the best possible outcome, whether it be pain reduction, neurological rehabilitation, improvement of range of motion, or increased strength. If you're recovering from an accident or have a disabling condition such as low back pain, arthritis, heart disease, bone fracture, head injury and cerebral palsy, our licensed physical therapists will design a program to help you get back to your old self.
Occupational Therapy
MBMC provides inpatient and outpatient occupational therapy to improve your functional abilities so you can perform activities of daily living. Most patients served by our occupational therapists are recovering from neurological, orthopedic, arthritic, and respiratory conditions. Our goal is to help you regain the skills and strength to have an independent, productive and satisfying life. Our occupational therapists help you return to performing activities of all types, from using a computer to completing daily tasks such as dressing, cooking and cleaning.
Speech Therapy
Our speech therapy department assesses, treats and helps to prevent disorders related to speech, language, cognitive communication, voice, swallowing and fluency. Licensed speech therapists create personalized treatments to help you regain the ability to speak clearly, overcome stuttering and other fluency problems, control your voice pitch and volume, and treat cognitive communication impairments including attention, memory and problem-solving disorders. Like our other therapy programs, our speech therapy services are available in both an inpatient and outpatient basis.
See outpatient locations at baptistmedicalclinic.org.
Respiratory Care
Respiratory care services provides diagnostic testing, therapeutic intervention and comprehensive monitoring for all age groups. Our team of respiratory therapists works in conjunction with skilled nurses to provide neurodiagnostic and sleep disorders testing. Respiratory therapists also provide advanced therapeutic services, such as airway management, ventilator management and disease education.
Baptist Healthplex
The Baptist Healthplex combines the concept of physical fitness and the science of medicine in a recreational environment. One of our degreed fitness specialists meets individually with you to review your medical history and evaluate any health issues to be considered when exercising. An assessment will determine your fitness level, which will assist our staff in developing a personal exercise program. After a program has been developed, a fitness specialist will explain how to operate the equipment and teach proper exercise techniques for your personal program. Learn more.
Baptist Healthplex-Jackson
717 Manship Street
Jackson, MS 39202
601-968-1766

Learn more about the Baptist Healthplex locations.
Baptist Nutrition and Bariatric Center
Baptist Nutrition and Bariatric Center offers a wide range of medically supervised weight loss programs and bariatric surgery to help people reach a healthy weight, manage chronic diseases affected by diet and develop an overall healthier lifestyle. Our multidisciplinary staff includes physicians, nurses, dietitians and exercise specialists to monitor a person's progress throughout the program, and ensure safe and effective weight loss.
Nutrition Counseling
Designed to help individuals understand diabetes and other chronic illnesses, our nutrition counseling services provide simple strategies that help gain control of your health by focusing on diet, exercise and medication.
Medical Weight Management
Our weight management program offers dietary support through physician/nurse practitioner supervision. This program provides nutrition counseling and pharmacological treatment services as needed.
Metabolic/Bariatric Surgery
Baptist Nutrition and Bariatric Center offers two bariatric surgical options through Mississippi Baptist Medical Center (MBMC). Surgical options include laparoscopic Roux-en-Y gastric bypass and laparoscopic sleeve gastrectomy. MBMC is accredited as a Comprehensive Center for bariatric surgery by the Metabolic and Bariatric Surgery Accreditation and Quality Improvement Program (MBSAQIP). This is the highest level of accreditation provided by MBSAQIP, which is a collaboration of the American College of Surgeons (ACS) and the American Society of Metabolic and Bariatric Surgery (ASMBS). Additionally, MBMC is a Joint Commission-accredited medical center, and has won numerous awards for our quality of care.
For more information about any of our programs, contact our office at 601-973-1624 or [email protected].
1190 North State Street
Suite 204 (in the Medical Arts East building)
Jackson, MS 39202
Hours:
Monday – Thursday: 8:00 a.m. to 5:00 p.m.
Friday: 8:00 a.m. to 12:00 p.m.
Learn more about weight loss services at Baptist
Senior Behavioral Health Services
Senior Behavioral Health Services is designed to address the specific needs of seniors suffering from depression, anxiety, grief or other problems associated with mental illness. Patients are treated in a secured area located in Unit 5A in MBMC, accessible by keypad entry only. All meals and therapy are provided to patients within the unit. Medicare and most major health plans provide coverage.
Each patient is given a medical evaluation upon admission into this medically supervised program. Patients see a psychiatrist on a daily basis, and their personal physicians can follow them throughout their stay. Family members are invited to attend a multi-disciplinary meeting to plan and evaluate treatment. For more information about the Senior Behavioral Health Services program, call 601-968-1051.
Learn more about behavioral health services at Baptist
Sleep Disorders Center of Mississippi
Located on the first floor of MBMC, the Sleep Disorders Center of Mississippi offers advanced technology and expertise in evaluating sleep disorders, including obstructive sleep apnea, narcolepsy, restless leg syndrome, parasomnia and insomnia. Accredited by the American Academy of Sleep Medicine, the Sleep Disorders Center is staffed by physicians who are board-certified in sleep disorders and pulmonary medicine, registered respiratory therapists and polysomnographers. These highly trained professionals use leading-edge technology to monitor sleep patterns, breathing, heart activity and body movements during sleep. Call 601-968-1157 or 1-800-543-6583 for more information.
Learn more about Baptist's sleep disorders services
Surgical Services
We offer a wide range of surgical services through our hospitals' inpatient and outpatient surgery centers. Our staff is prepared to make you as comfortable as possible throughout your procedure, which may be performed using minimally invasive techniques.
MBMC's surgical technology offers a number of benefits to patients and their families.
MBMC has the da Vinci™ robotic surgical system that enhances the surgeon's ability to perform a number of minimally invasive procedures.
The StealthStation Treon Treatment Guidance System for neurosurgical patients allows surgeons to "see" inside the patient's brain even during closed skull procedures.
Orthopedic navigation offers enhanced precision of sizing and placement of joint components in joint replacement procedures, as well as smaller incisions, less pain and shorter recovery times.
HD laparoscopic equipment offers enhanced vision for the surgeon, providing high precision for good outcomes.
Additionally, our patient information software gives family members real-time updates throughout the entire surgical process.
Mississippi Baptist Medical Center has earned the Center of Excellence in Robotic Surgery accreditation.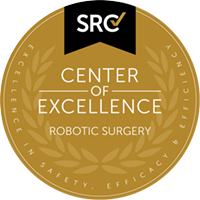 Surgeons of Excellence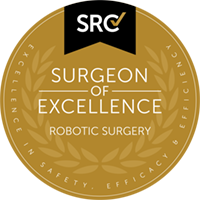 Edward Copeland, MD
William J. Harris, III, MD
Drew Mallette, MD
Jason Murphy, MD
Amanda Nicols, MD
Master Surgeon of Excellence
Meredith Travelstead, MD
Learn more about Baptist's surgical services
Women's Center for Surgery
When you step into Baptist for Women's Center for Surgery, you enter an environment created just for women. On staff are physicians specially trained in minimally invasive gynecologic, urologic and gynecologic oncology procedures. Located on the ground floor of Baptist for Women, the center offers convenient parking and patient pick-up at the door. It also has a private family waiting room and a physician consultation room.
Commonly performed procedures at the Women's Center for Surgery include:
Hysteroscopy
Laparoscopic surgery
Robotic hysterectomy and myomectomy
Breast reduction, augmentation and reconstruction
Vaginal and laparoscopic sterilization
Endometrial ablation
Sling procedures for urinary incontinence
Cystocele and rectocele repair
Vein procedures (EVLT, microphlebectomy)
Wound Care
Baptist Wound Healing and Hyperbaric Medicine offers comprehensive services to heal problem wounds. Our professional clinical staff works with a broad spectrum of patients providing multidisciplinary services, including:
Management of difficult-to-heal acute and chronic wounds such as diabetic ulcers, pressure ulcers, wound infections, compromised skin grafts and flaps, and radiation tissue and bone injuries
Specialized wound dressings
Total contact casting
Negative pressure therapy
Physician-monitored hyperbaric oxygen therapy
Nutrition counseling, education, prevention
Baptist Wound Healing and Hyperbaric Medicine is located on the lower lobby level of the Medical Arts East building.
Urology
Baptist provides specialized care to treat conditions of the male and female urinary tract (bladder, ureter, kidney and urethra) and male reproductive organs.
MBMC is the first hospital in the Jackson metro area to provide a wide range of services specifically focusing on continence, including minimally invasive diagnostic testing, patient education services, and non-invasive or minimally invasive outpatient procedures.
We treat a range of urologic disorders, including:
Urethral stricture disease
Incontinence; overactive bladder
Peyronie's disease
Pelvic floor relaxation and prolapse
Neurogenic bladder
Erectile difficulties
Congenital urologic problems
Genital and urinary trauma
Fistulas