Medical Services at NEA Baptist Memorial Hospital
The ER for Jonesboro, Arkansas
4800 East Johnson Avenue
Jonesboro, AR 72401
The NEA Baptist Memorial Hospital Emergency Department is open 24-hours a day, 365 days a year. Our emergency room (ER) features include: dedicated trauma rooms, four (4) heart care rooms, decontamination room for industrial accidents, 24-hour CT scanning and X-ray capabilities (MR and US onsite until 11:00 pm; after hours, MR, US, and Nuclear Medicine have on-call availability 24/7). Learn more about Emergency Room services at Baptist
Cancer Care Services
For our patients' and physicians' convenience, we offer both oncology and hematology care. The staff of NEA Baptist Memorial Hospital provides a caring atmosphere and comfortable accommodations for patients. We pledge to provide advanced quality of care through diagnosis, treatment, education and support. For cancer services questions call 870-936-1000. Learn more about Cancer Care at Baptist
The NEA Baptist Fowler Family Center for Cancer Care brings together the area's most respected oncology physicians in one extraordinary new facility housing research, diagnosis, treatment, medical oncology and support side-by-side.
Heart Center Services
The Heart Center at NEA Baptist Memorial Hospital has a long history of innovative heart care, delivered by high quality cardiac physicians. Our cardiac care team includes cardiologists, surgeons and cardiac nurses all dedicated to providing innovative heart care for your individual heart health needs.
Chest pain emergency services
Interventional heart procedures
Intensive care unit
Cardiovascular unit
Cardiac rehabilitation - inpatient
Cardiac rehabilitation - outpatient
Non-Invasive Cardiology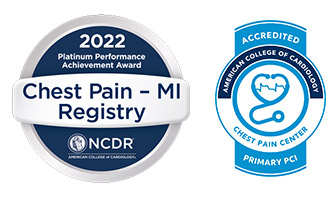 The American College of Cardiology awarded NEA Baptist Memorial Hospital chest pain center accreditation for its demonstrated expertise and commitment in treating patients with chest pain. The accreditation is based on rigorous onsite evaluation of the staff's ability to evaluate, diagnose and treat patients who may be experiencing a heart attack.
Learn more about Heart & Vascular Services at Baptist
Outpatient Rehabilitation Services
NEA Baptist Memorial Hospital is a multi-specialty provider of physical, occupational and speech therapy services in both inpatient and outpatient settings. We specialize in treating patients who have suffered or are suffering from a stroke, work injury, sports injury, arthritis pain, or other injury to help return to daily activities. We also specialize in the treatment of orthopedic and sports related conditions, impairments related to neurologic disease or injury, and secondary complications associated with cancer.
Physical Therapy
Occupational Therapy
Speech Therapy
Hospital Based Therapy
Cardiac and Pulmonary Rehabilitation
Learn more about Rehabilitation Services at Baptist
Inpatient Rehabilitation Unit
Located on the fifth floor of NEA Baptist Memorial Hospital, the Inpatient Rehab Unit is an inviting and calming environment with 24 spacious, fully private rooms. Within the Inpatient Rehab Unit is a day room for visiting or eating with family, watching TV or just enjoying the view. The unit also features a fully equipped rehab gym with state-of-the-art equipment, the latest safe patient handling equipment and an Activities of Daily Living (ADL) training space. The rehab unit is staffed by doctors, nurses, physician therapists, occupational therapists, speech therapists and other staff who specialize in rehabilitative care. Access to other speciality physicians is also available in the unit as needed.
Surgical Services
The NEA Baptist Memorial Hospital surgical team provides surgical services in both inpatient and outpatient departments. Our goal is to make our surgical patients as comfortable as possible while offering quality care. There is a family waiting area outside the Surgery Center on the 2nd floor.

Learn more about Surgical Services at Baptist
Women's Center
At NEA Baptist Memorial Hospital, patients and families are cared for by a high quality health care team that includes anesthesiologists and trained nursery personnel. The Women's Center offers 14 labor, delivery, recovery, postpartum care (LDRP) suites where the entire birthing process can take place, as well as suites providing a full spectrum of gynecological services for women. The nurses and staff of the Women's Center have experience in caring for surgical, chronic and acute care gynecological patients.

NEA Baptist Memorial Hospital is excited to announce that it has been officially recognized as a Cribs for Kids® National Bronze Certified Safe Sleep Hospital. The Cribs for Kids® National Safe Sleep Hospital Certification program awards recognition to hospitals that demonstrate a commitment to reducing infant, sleep-related deaths by promoting and educating on best safe sleep practices. We are also recognized as a 39+ Weeks Banner Hospital for Quality Care by the March of Dimes.
Maternity & Childbirth Services
Childbirth classes
Breastfeeding classes
Premier birthing suites
Level II nursery (newborns with complications)

Learn more about Maternity Care & Childbirth at Baptist
Wound Prevention & Management Center
1111 Windover Road
Jonesboro, AR 72401
870-336-3211

For our patients experiencing chronic or high risk wounds, NEA Baptist offers a comprehensive Wound Prevention and Management Center with many specialized treatments to promote a more rapid and complete healing process.