Meet Our Leaders at Baptist Memorial Hospital-Union County
James Grantham, Administrator and Chief Executive Officer
Responsibilities: Overall executive management of the hospital. Grantham holds a master's degree in health administration from the University of Memphis and undergraduate degrees in biology and clinical laboratory science from Belhaven University and the University of Mississippi Medical Center.
Jason Coley, Chief Administrative Officer
Responsibilities: Overall executive management of Baptist Memorial Hospital-Booneville and Baptist Memorial Hospital-Union County. Prior to joining Baptist in 2021, Jason was executive director of physician operations for Magnolia Regional Health Center in Corinth, MS, where he also served as chief compliance officer. He earned a Bachelor of Science degree in nuclear medicine from Baptist College of Health Sciences, and an MBA in health care management from Columbia Southern University.
Heather Reid, Chief Nursing Officer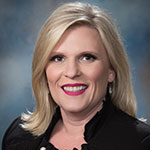 Responsibilities: Development and implementation of all nursing related patient care activities at Baptist Union County. After receiving an associate's degree in nursing from Northeast Mississippi Community College, Reid earned a Bachelor of Science in nursing from the University of North Alabama.
Kimberly D. High, Chief Financial Officer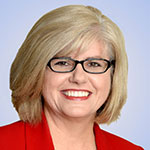 Responsibilities: For both Baptist Memorial Hospital - Union County and Baptist Memorial Hospital - Booneville, High manages the hospital's financial operations, revenue cycle, audit preparation, and budgets. High holds a Bachelor of Accountancy from the University of Mississippi.
Robert Barnett, MD, Chief Medical Officer
Responsibilities: As chief medical officer, Dr. Robert Barnett has both administrative and clinical responsibilities and serves as the liaison between hospital administration and the medical staff. Dr. Barnett completed medical school at Washington University School of Medicine and his residency at the Washington University Department of Obstetrics and Gynecology. Barnett is board certified by the American Board of Obstetrics and Gynecology and is a practicing physician at Advanced Obstetrics & Gynecology in New Albany, Mississippi.