Register for the 2023 Black Men in White Coats Event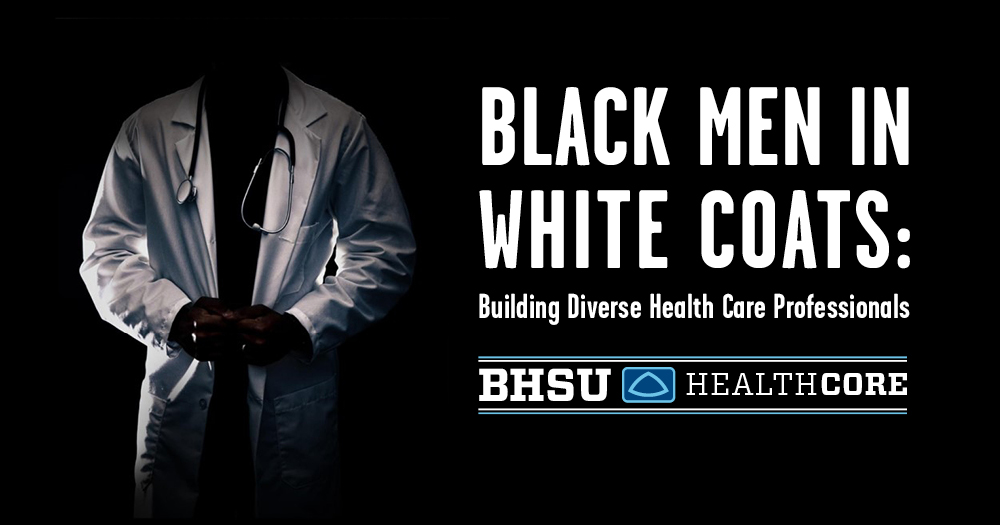 Baptist Memorial Health Care is hosting the Black Men in White Coats event for students in middle school, high school and college.
Date: Saturday, April 1, 2023
Time: 8:30 a.m. – 2:30 p.m.
Deadline to Register: Thursday, March 23 at 6 p.m. (Participation is free, but space is limited and registration may close early.)
Location: Baptist Health Sciences University, 1003 Monroe Ave., Memphis, TN 38104 (free parking is available in the Dudley Street parking garage across the street on Monroe Ave.)
You have permission to be great
Explore your future in medicine. The Black Men in White Coats program gives participants "permission to be great." It is designed to inspire middle school, high school, college and graduate students interested in pursuing health care careers in medicine or administrative support. From physicians, pharmacists, respiratory therapists and advanced practice practitioners to medical information technology, marketing, legal services and human resources, there are many options available to students.
During this free, in-person event, students will be introduced to health care professionals, job opportunities, mentoring programs and opportunities to work with community organizations to advance their health care careers. Participants will have the opportunity to speak one-on-one with health care professionals, participate in live lab demonstrations and learn how to access resources available in their community.
We hope to see you there!
We may take photos/videos of the event, so please have your parent or guardian complete the publicity consent form.
If you have questions about this event, please send an email to [email protected], [email protected] or [email protected].
Learn more about HealthCORE: http://www.baptistu.edu/BaptistUHealthCORE
Watch a recap of Baptist's 2018 Black Men in White Coats Event:
Watch the trailer for the Black Men in White Coats movie: